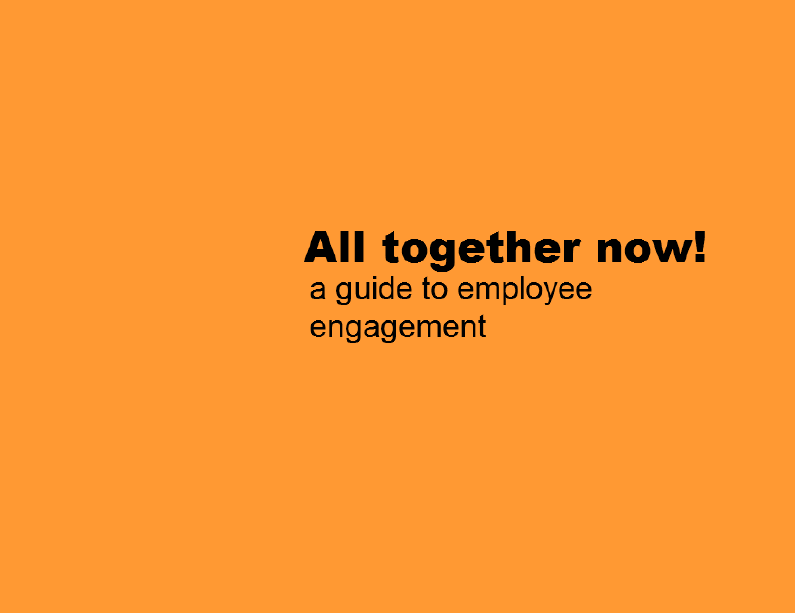 Studies show that employees that are "engaged" in their work perform significantly better than those who are not. The problem is finding real, tangible ways to make that happen.
Thanks to Ben Eubanks there's a new eBook that includes personal stories about engagement and what it means, tips for companies on communication and culture, and some really great, specific how-to content.
Contributors include: Nathaniel Rottenberg, Chris Ferdinandi, Paul Smith, Laura Schroeder, Dwane Lay, Dave Ryan, Krista Francis, Jennifer V. Miller, Lisa Rosendahl, Keith McIlvaine, Karen Seketa, Tamkara Adun, Cori Curtis, Lance Haun, Robin Schooling, and Tanmay Vora.